Flour Milling in New Zealand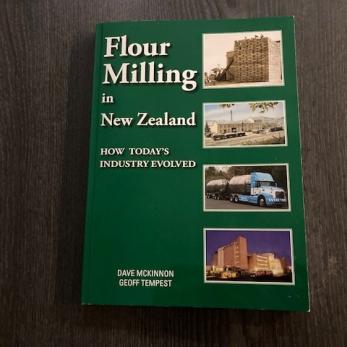 The book about where your daily bread comes from.
This is a highly readable everyman's account of how the New Zealand flour milling industry evolved from a mercantile mayhem into the compact, efficient and prolific processor of wheat into very high quality flour and a vast array of flour-based mixes for the nations food manufacturers that it is today. Essential reading for all bread-loving Kiwis!
The book is available by mail order from us priced at $25 + P&P Please contact us to place your order at enquiries@flourinfo.co.nz
Friday, May 15, 2020 - 11:52